"A Higher Quality of Service for Less"

Tree Removal
Removing dead ugly trees is essential in keeping your property up to par. Dead trees can be unsafe to walk under let alone sleep under, and can cause property damage if not dealt with.

Tree Trimming
Proper tree trimming not only makes trees look better, it helps keep pests away, and increase the life of the tree. Tree trimming helps prevent safety hazards, and increases property value.

Stump Removal
Getting stumps removed from your yard not only looks better, but also keeps you from constantly walking and mowing around them. Stump removal may also prevent a safety hazard.
A smarter way to do things
West Omaha Tree Service uses the A,B,C method of cutting branches when doing tree trimming services. This method is to keep the branch from tearing down into the trunk of the tree, which can cause problems if serious enough. The A,B,C method is pretty much a rule of thumb for certified arborists.
West Omaha Tree Service lives by the rule, "when in doubt put a rope on it" this way we can prevent damage as best as we can. We are very skilled in a variety of rigging techniques and use professional grade ropes.
Often times West Omaha Tree Service will try to lay branches in places where logs are falling to minimize holes in the yard. Though some turf damage is often to occur with larger trees.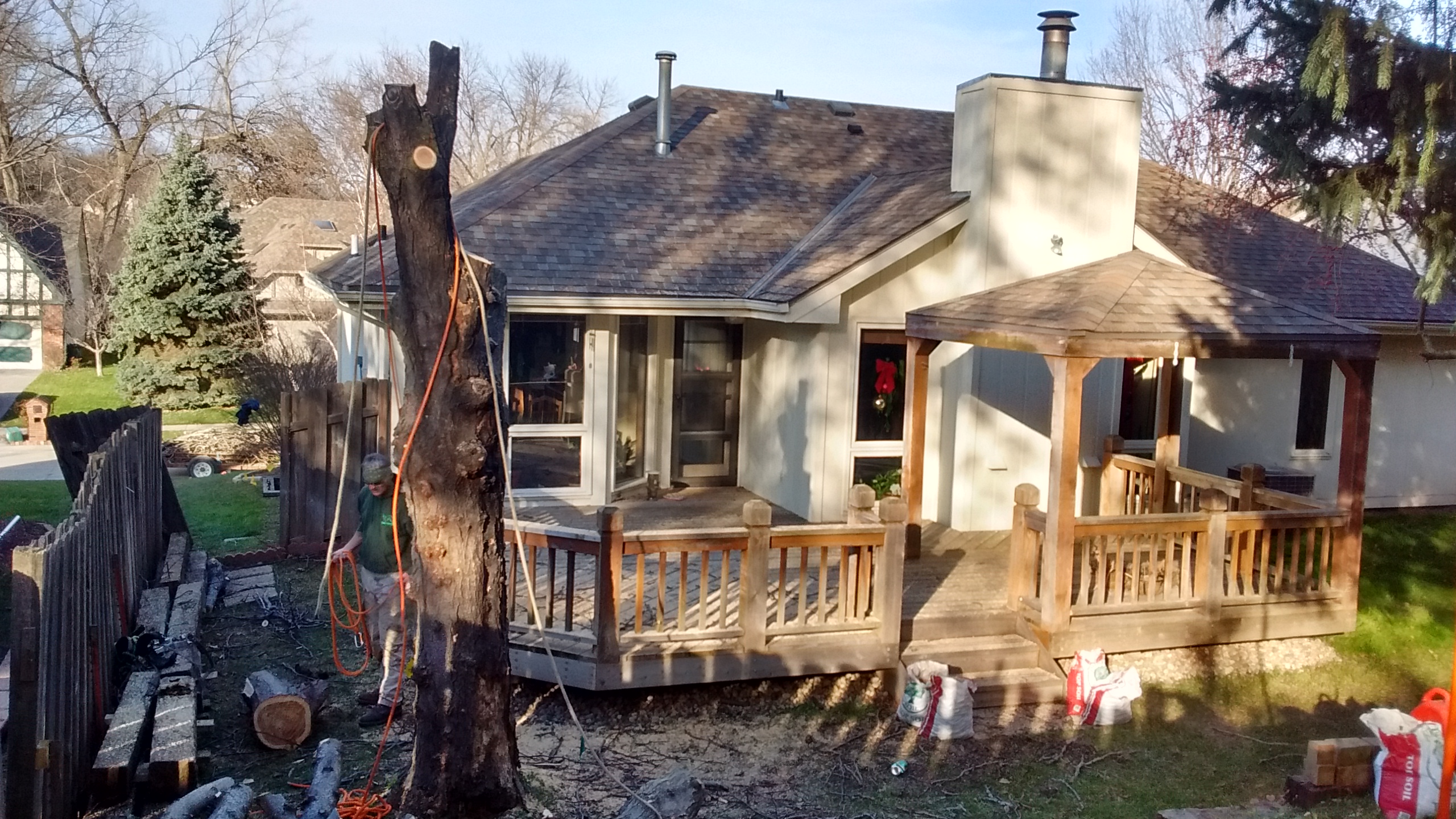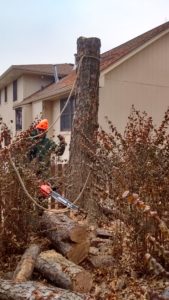 Our Staff
We have 2 certified arborists on staff and 2 climbers with nearly 40 years of combined climbing experience. We offer a wide range of efficient and friendly tree services. We have been doing business in Omaha, Nebraska going on our second year now, but our staff has been in the tree industry for many years.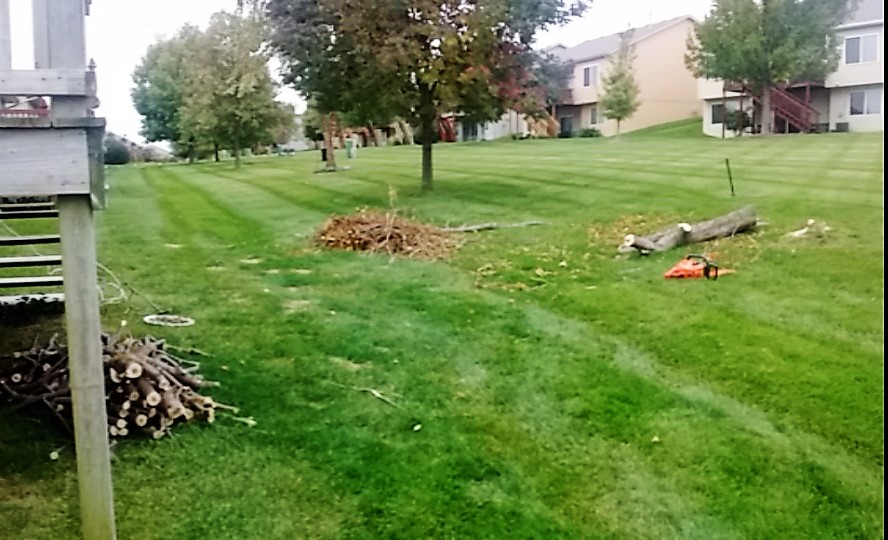 Our Pricing Perspective
There are many factors that play in when determining a price for completing tree services. How much time it will take to complete the job, difficulties in completing the job, payroll, equipment costs, Liability Insurance, Workers compensation, health insurance, and fuel are just some of the factors out of many.
Here at West Omaha Tree Service how it works is after you contact us for an estimate, we give you a timeframe of when we can come out and take a look at the job, and then we get back to you via email, or phone with a quote for the services.
Most of the time we can give tree removal and stump removal estimates without the customer being there. If there is a specific way you would like your tree trimmed it is probably a good idea to set up a time to meet so that we can be on the same page. If you just want your tree elevated or something simple along those lines you may not need to be there.
Certified
West Omaha Tree Service is Fully Licensed. It's important to hire a licensed arborist to get the most out of your tree services. Performing tree services can be very dangerous especially when working at heights. Some homeowners trim there trees with ladders for smaller branches that may be hanging low, which might not be as risky if you know what you are doing. Branches that are bigger in size or higher up we highly recommend calling a local arborist as it can result to injury, or even death. Licensed arborist have been tested on a number of factors such as identifications, correct cuts, correct knots, rigging, safety, etc.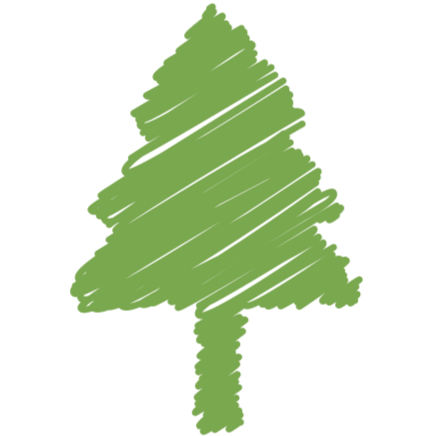 The funny thing is, we can do that.
Free Estimates
Feel free to call us for a free estimate.  A lot of times I can give estimates over the phone for stump removal depending on the size. Please measure the stump before calling if you can if not it's ok.
Stump Removal/Grinding
West Omaha Tree Service has nearly 10 years of stump removal/grinding experience. Typically grind down 6-8" below ground level to grow grass. Please determine what you plan to do with the tree stump gone, grow grass?  Landscape? Garage? etc..
Hauling of the Chips (Extra charge)
We can haul the woodchips and dirt-mixture created from grinding the stump apon request, but it will cost extra. Depending on the size of the stump it can be double the price or more.
Bush Trimming & Removal
I have a stihl hedge trimmer and chainsaws to trim and remove bushes. Usually I can grind bush stumps for $15.00 - $20.00 a pop, unless they are good size it could be a little more. $40.00 minimum.
Yard Cleanups
Have a property getting out of control but no time on your hands? I have the tools to do it for an affordable price. Call West Omaha Tree Service for any voluntary tree and shrub removal or trimming.
Snow Removal
Need snow removal assistance? I have a plow truck for driveways or commercial business/ parking lots. Also can put salt or sand down. Call West Omaha Tree Service for your snow removal needs.