Free Estimates
West Omaha Tree Service offers free estimates for stump removal services. Don't miss out on the best stump removal prices in town.
West Omaha Tree Service strives to set the standard for stump removal services. Typically grind 6-8" below ground level to grow grass. The stump machine turns the stump into a pile woodchips and dirt mixture. West Omaha Tree Service typically leaves the woodchips and dirt mixture from the stump which is the cheaper route, but we can clean up/ haul the woodchips for extra charge if needed. Price is mainly based on the average diameter of the stump above ground level. We have a 36" grinder to fit into backyards and tight spaces.
We can often give estimates for stump removal services over the phone.
West Omaha Tree Service has been providing quality stump removal/grinding going on two years now. I grew up grinding stumps. It's important to grind the stump at least 6-8" to grow grass. Some companies collect without grinding as deep as discussed, so be aware. The chips usually cover up the hole while grinding so it's tough to see how deep it was ground till cleanup. We guarantee customer satisfaction, if we accidently miss anything that was discussed to be ground out we will come back and get it free of charge.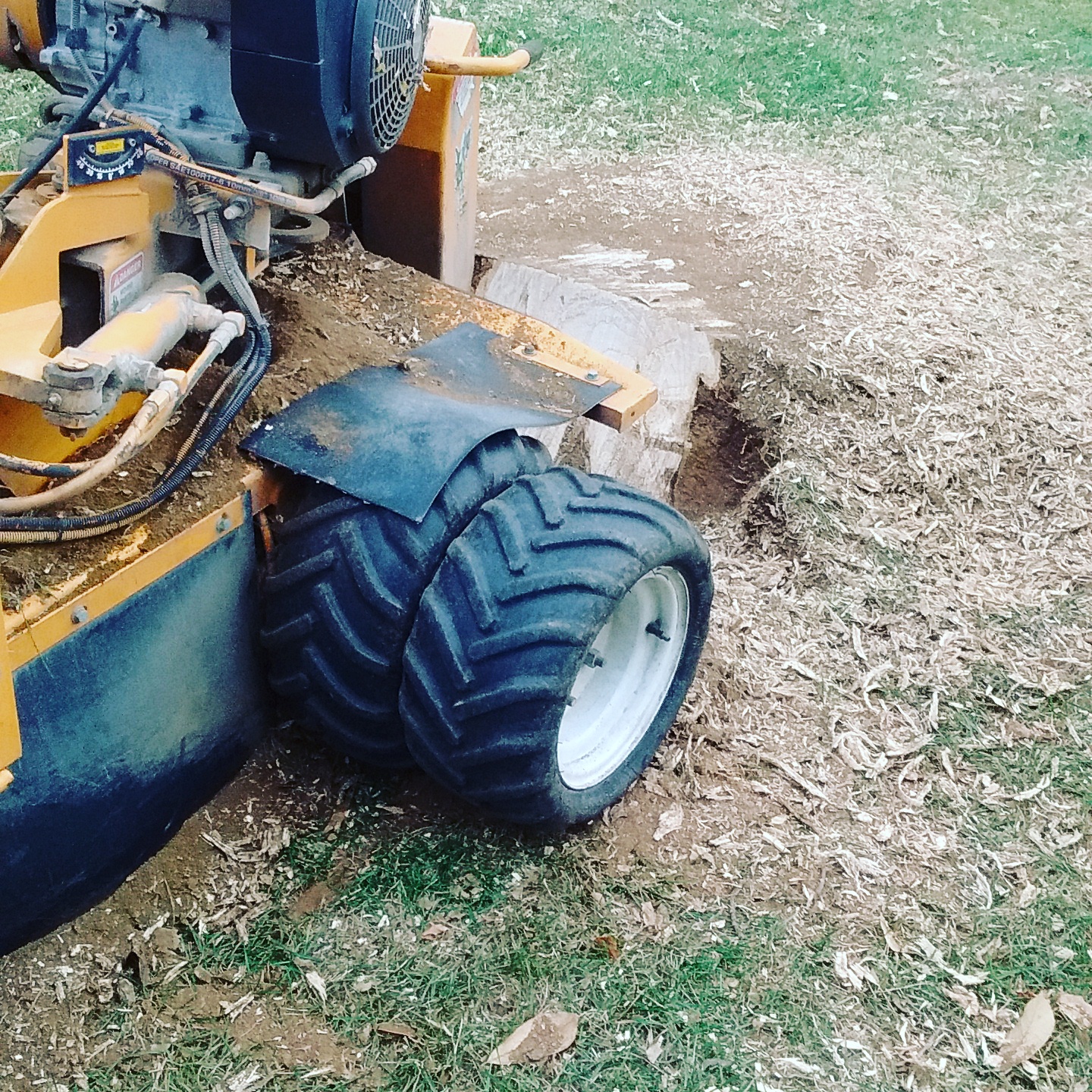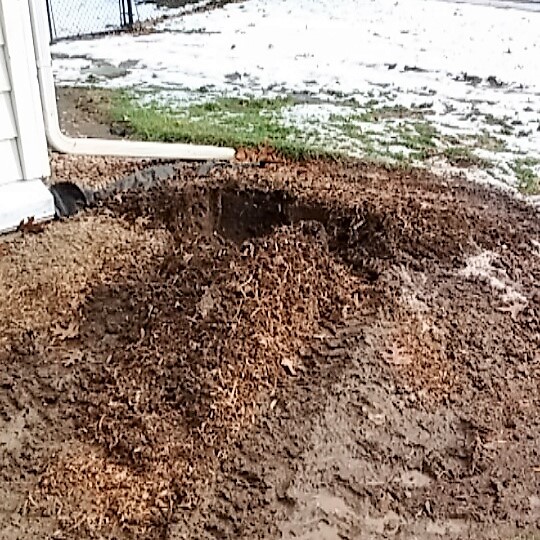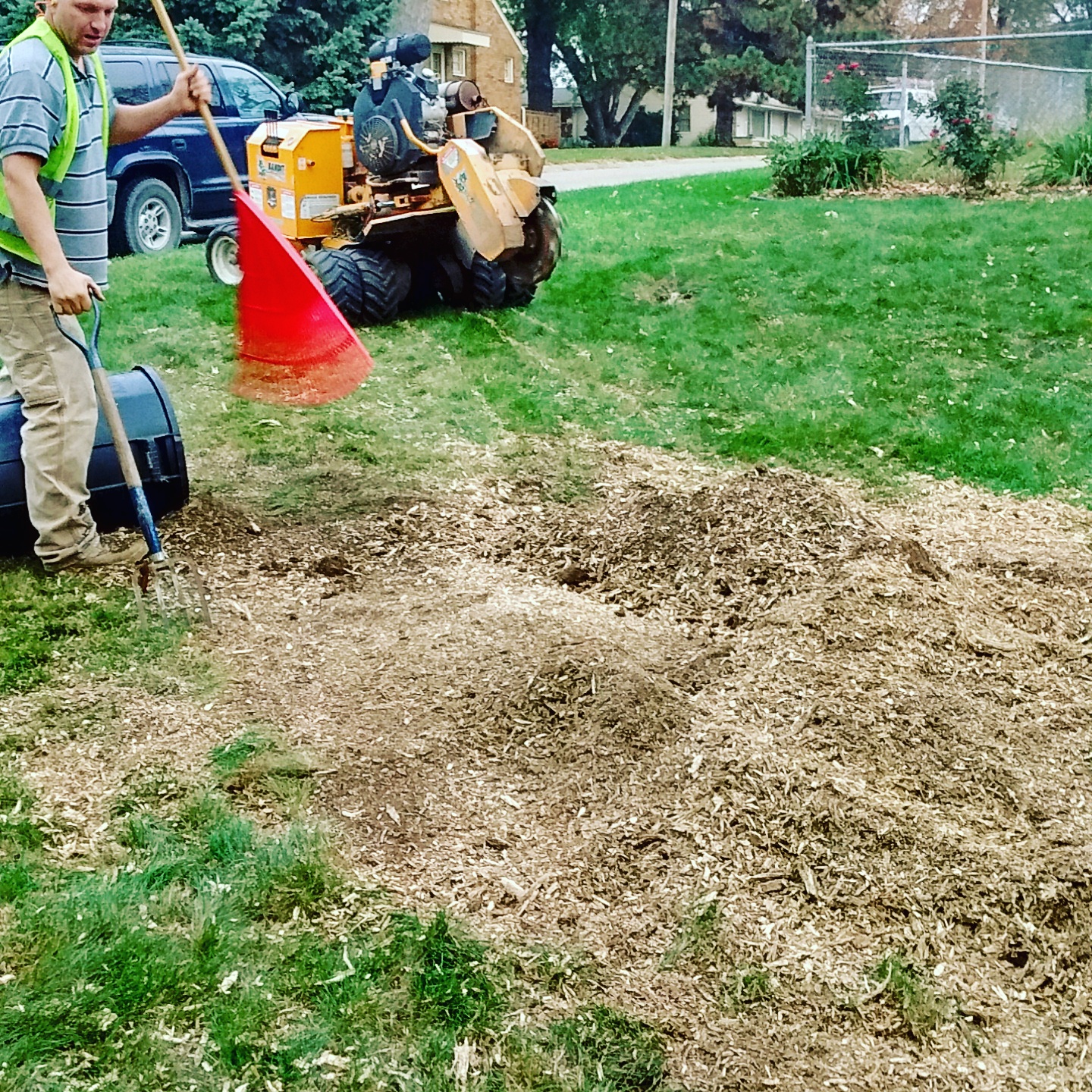 I give unbeatable prices on stump removal/grinding services so don't miss out on your free estimate. I can often give estimates on removing stumps over the phone depending on the job. Stop mowing around that stump every week and get it removed/ground out for as low as $40.
We typically grind and leave woodchips so be sure to ask if you want the chips cleaned up.
Stump Grinding
Please consider the following:
Number of Stumps
Approximate Location
Surrounding Material
Plans

Underground Utility Lines

Sprinkler / Irrigation Lines
Stump Diameter (pictures shows how to measure correctly)
Common Questions
*Can you get into a backyard that has a fence?
Yes. 36" wide portable machine
*Do you remove mulch?
Yes. We can haul the woodchips and dirt mixture but it will cost extra.
*Can you grind a stump on a hill?
Yes.
*Can you put dirt back in the hole?
Yes. Extra cost
Schedule Stump Removal Services
Click "schedule it" to email us.
Call/txt: 402-739-3625