West Omaha Tree Service proudly helps maintain the finest trees in the Omaha, Nebraska area. Healthy maintained trees can add value to your property while poorly maintained trees can be a significant liability. Hire a local arborist to get the most out of your tree trimming services.
Improve Health
Tree trimming services from West Omaha Tree Service will help keep your trees healthy. Trees are an asset to your property in a number of ways. They provide a nice shade during the hot summers which can help with the electric bill. Trees create a nice habitat for birds and other wild life. Also they can add value to your property. Proper tree trimming can improve tree health by removing branches that are dead or dying. Sometimes storms come through and do a number on your trees, those branches are heavier then they look so don't take the risk of having weak or dead branches breaking off and falling on your house, visitors, and other things you may have on your property.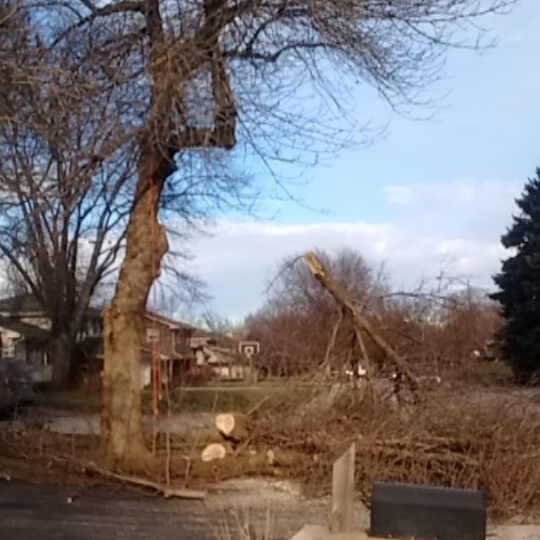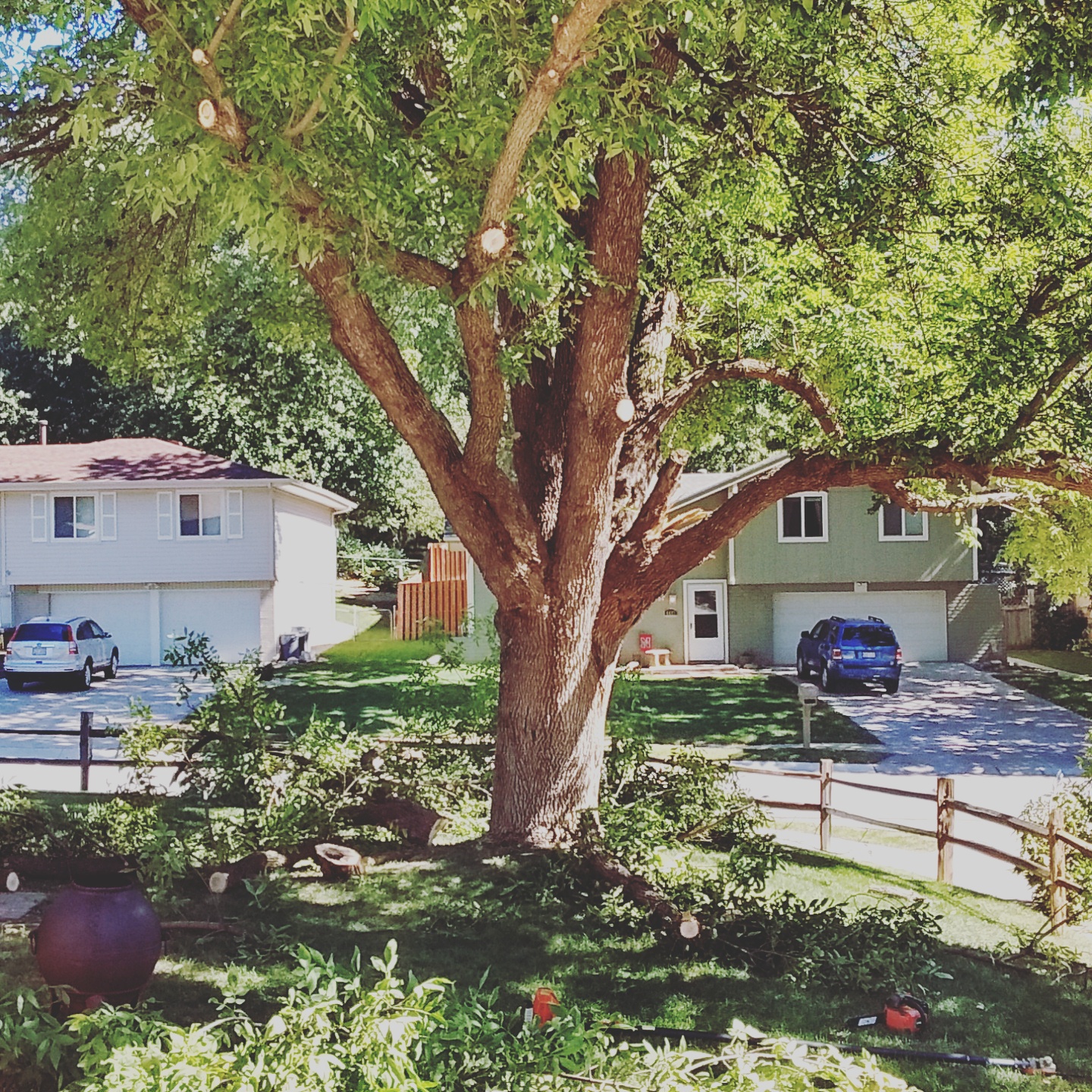 Improve Appearance
Improve your curb appeal with our tree trimming services. Curb appeal is important to many people in the urban area. It doesn't look good when your tree has no leaves with fungus spores all over it, and bark falling off. Be sure to cut out the diseased limbs so that others do not get affected as well. If you do have an infection you may need a little more then our tree trimming services, you may want to ask about treatment to keep an infection from taking over your loved tree. West Omaha Tree Service has all the fancy tools and professional equipment to get the job done safe, and done right.
House Clearance
Keep branches from growing too close to your home with our tree trimming services. They can rub on your house causing damage and also could be a nice bridge for squirrels and other critters. I've had customers glad to not have squirrels jumping onto their roof anymore. Dead or weak branches are very hazardous to have hanging over your house, and deck. We use ropes to rig branches away from the house safely. West Omaha Tree Service has commercial grade tools, allowing us to trim trees in a timely manner.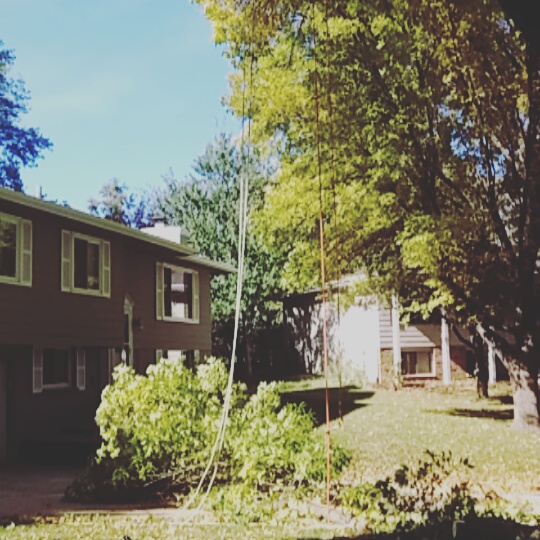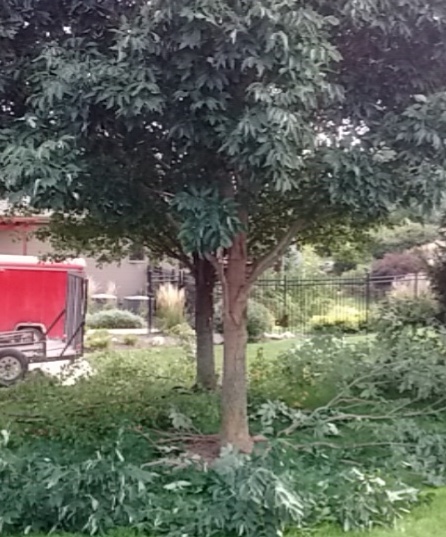 Storm Damage
Its important to trim out whatever is damaged in your trees from a storm. Hanging branches can be dangerous for visitors. Storms can damage any tree no matter how healthy they are, but the healthier the trees are the less acceptable they are to getting damaged during storms. It's usually not a bad idea to try to eliminate some of the wind resistance too, although at the same time you don't want to cut out too many of the live shoots from the tree. If your trees get any damage from a storm call West Omaha Tree Service for a free estimate.
Schedule Tree Trimming Services
Click "schedule it" to email us.
Call/txt: 402-739-3625